Terrington Choir
Terrington Village Choir was set up in 1998 at the suggestion of John Goodwill who as a boy had enjoyed playing in a village band. An initial meeting on 18th November 1998 drew about 25 people. Terrington Hall School offered its Music Room as rehearsal space and the choir still rehearses there every week for an annual donation.
There was a succession of musical directors in the first few years, mostly local music teachers who moved on for one reason or another, but Kerr Wilson has been the regular conductor for as long as most members remember.
Margaret Barber was the initial accompanist, expertly playing for rehearsals and concerts until she had to give up through ill health. Graham Sellars then provided accompaniment and his own compositions until his sudden death in 2012, after which we had several pianists for up to a year each until Chris Welch was employed by the choir in 2018.
Choir numbers have been steady around 30 singers through the years, some of whom have been members from the start. Despite its roots in the village quite a few members, who pay a termly fee, come from Malton and surrounding villages, hence the name change to Terrington Choir.
Unlike most choirs, Terrington has been fortunate in not having to pay large amounts for rehearsal venue, conductor, and pianist, so profits from concerts have always been in aid of charity. Since the first concert in aid of the Children's Society in 1999 over £20,000 has been raised for local and national causes, for example the two village schools, the village hall and Terrington Church, Malton Hospital, Yorkshire Air Ambulance, Jessie's Fund, Ryedale Special Families, Ryedale Young Carers, Marie Curie and the Alzheimer's Society. The biggest fund-raisers have been the Christmas Cracker events in the Village Hall. Concerts have also been given in churches and chapels around Ryedale where the hosts have kept the receipts but usually provided the choir and audience with a tea or supper.
John Goodwill chaired the committee for many years but was succeeded by John Apps and the Chairman is now Keith Metcalfe. Anybody interested in joining the choir when it reforms post-Covid should apply to the secretary Jacqui Rogers bobjacqui93@gmail.com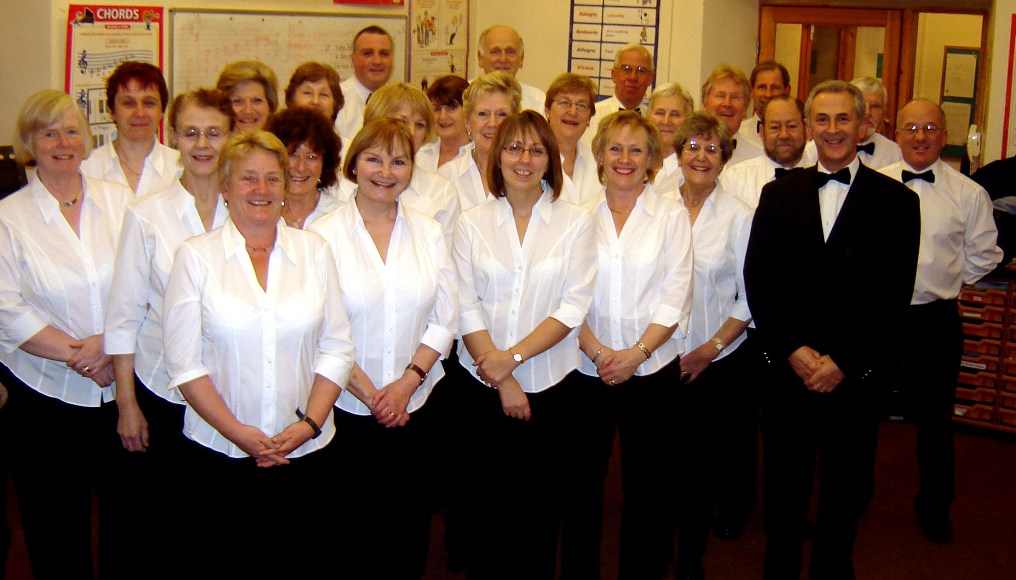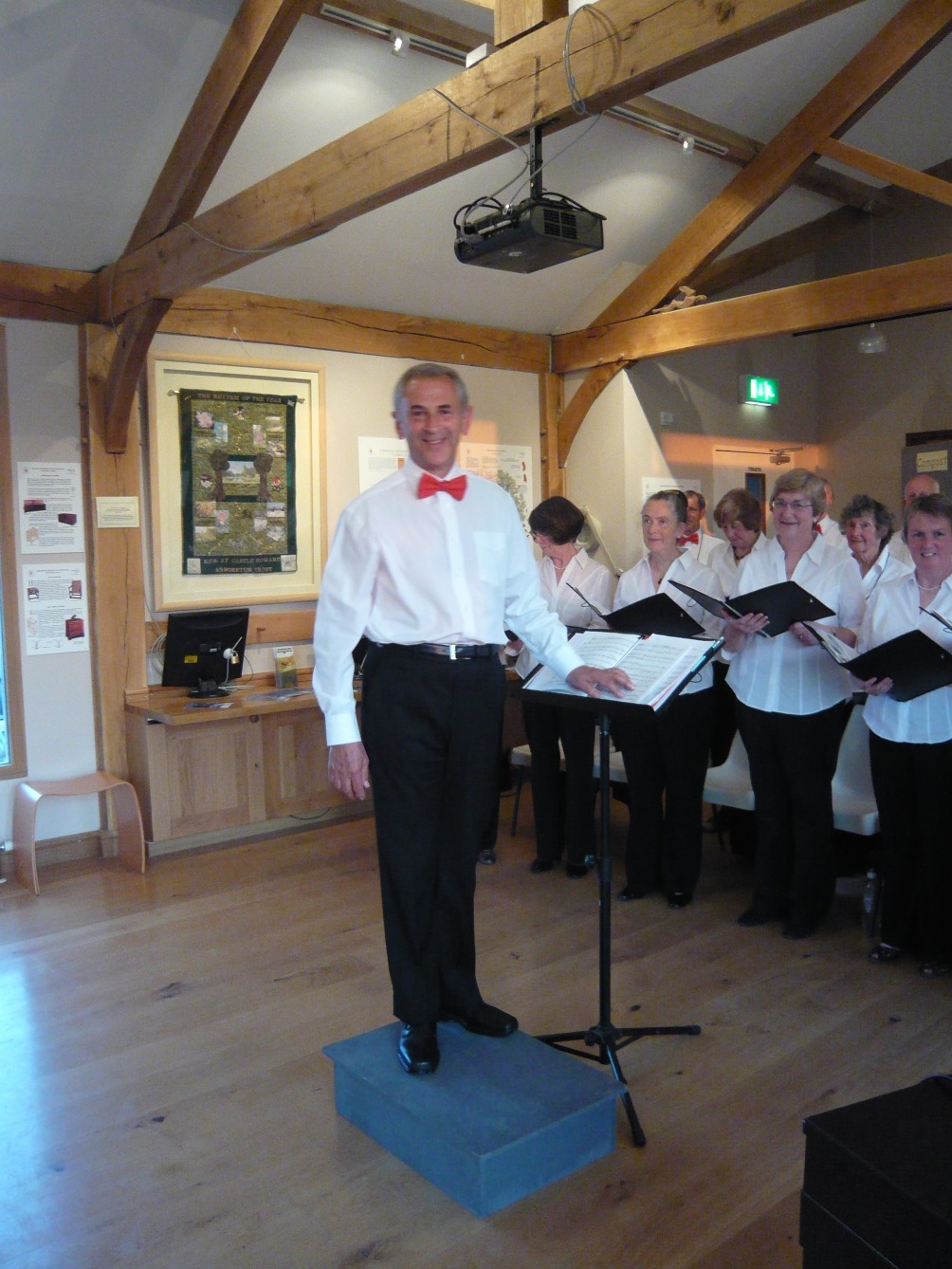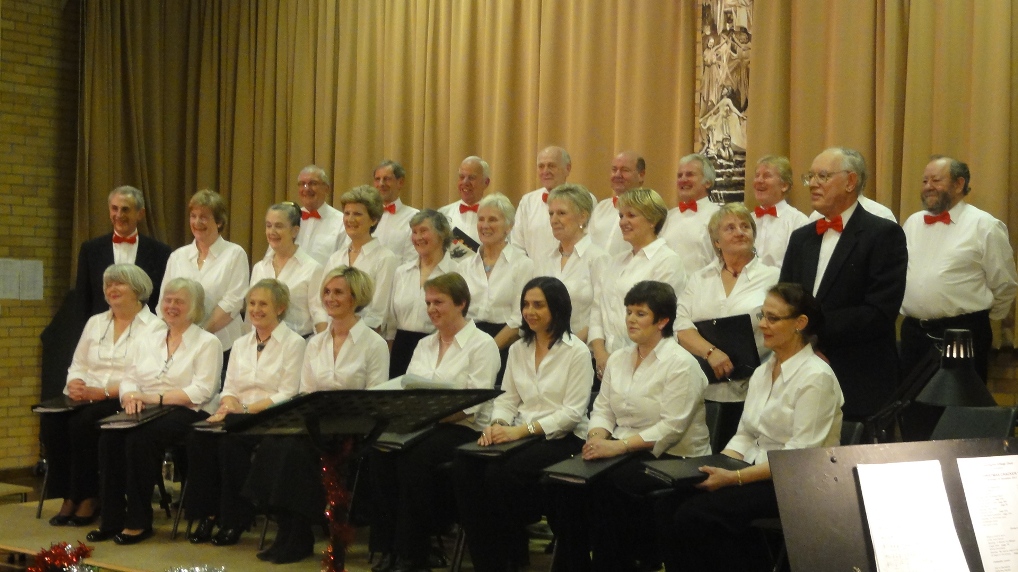 You can watch a video from our August 2018 concert in Bedern Hall, York on YouTube.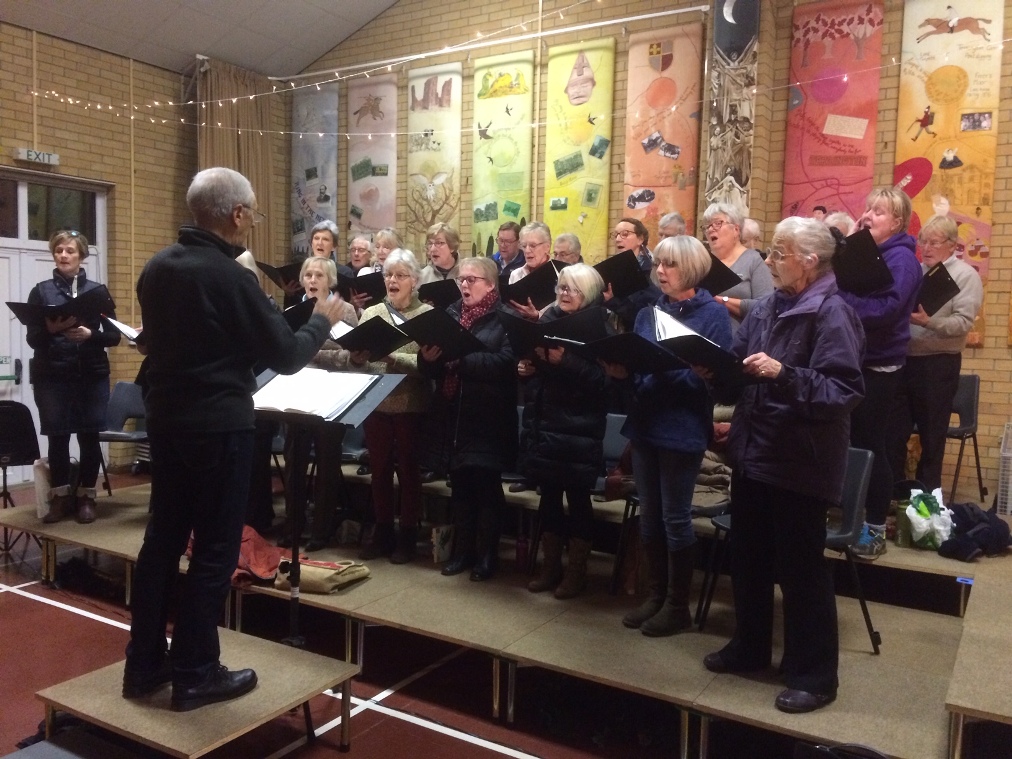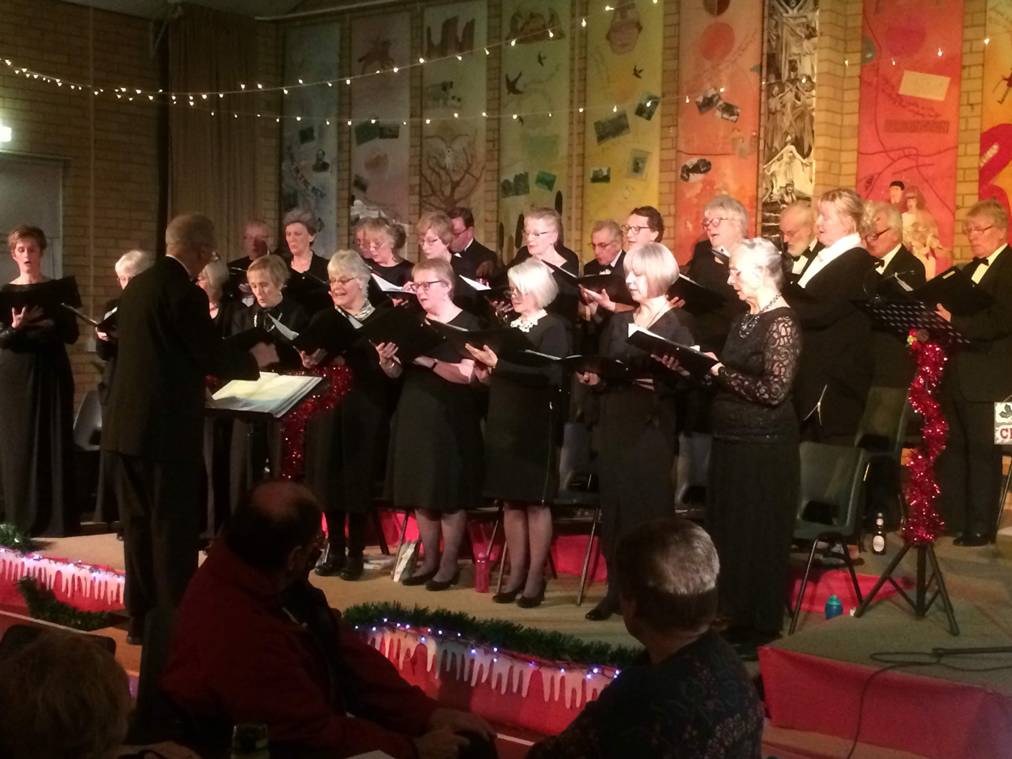 Contributed by Lesley Bradshaw, May 2021.